President
The Mesnik Group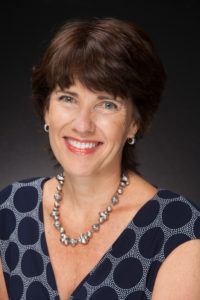 Denyse Smith Mesnik, APR founded the company that bears her name in 2016, following a successful 25-year career with a publicly traded media company named Beasley Media Group, Inc. As Beasley Media's Vice President of Corporate Communications, Denyse managed all aspects of the firm's public relations and communications outreach. Under her guidance, Beasley's corporate communications office grew into a vibrant department handling all external and internal messaging and relationships – including media, industry, employee and community – for a portfolio of 52 radio stations and 800+ employees in 12 markets nationwide.
Denyse excels in building, nurturing and maintaining rewarding business relationships with skill, vision and purpose. She enjoys a remarkable track record of successfully connecting people and companies to achieve mutually beneficial goals. With instincts that are spot-on, enthusiasm many find infectious and an ability to nurture brainstorming sessions that are energizing for clients and colleagues alike, Denyse strives to create an enticing atmosphere where unbridled creativity meets financial success. She believes that when working with The Mesnik Group, the journey should be as rewarding as the project's ultimate destination.
Radio Ink magazine has on numerous occasions recognized Denyse as one of the 'Most Influential Women in Radio.'  She is a member of the Executive Committee and current National Spokeswoman for the Mentoring and Inspiring Women in Radio (MIW) Group, and a member of the Florida Association of Broadcasters Board of Directors.  Denyse is a co-founder of the industry's Radio Communicators Group; has served as a steering committee member of the Radio Advertising Bureau (RAB) Conference; and, has participated on panels for The NAB Show, the NAB/RAB Radio Show and NAB Educational Foundation career events. Denyse has also participated on Communications Task Forces for the National Association of Broadcasters (NAB) and HD Radio™.  Additionally, she is a past officer of the Public Relations Society of America (PRSA) state-wide Florida Sunshine District, and a founding member and former president of the PRSA Gulf Coast Chapter.
Denyse resides in her hometown of Naples, Florida, where she has served on marketing committees for Artis-Naples, the Imagine Solutions Conference and the Fifth Avenue South Business Improvement District.  A graduate of Emory University, Denyse further pursued professional Accreditation in Public Relations (APR), which she attained in 2003.